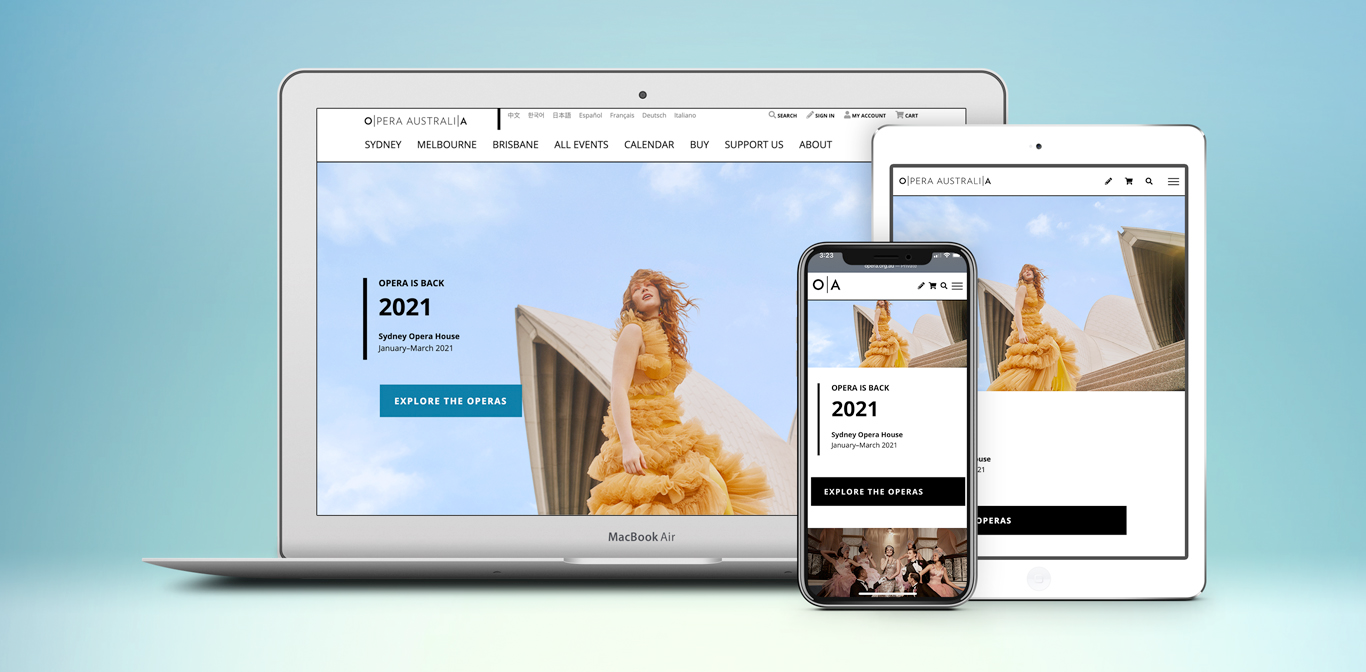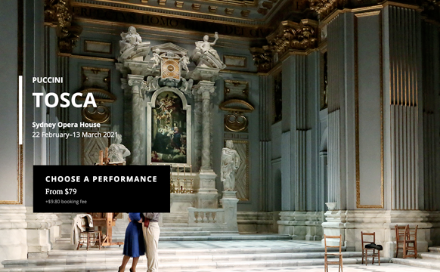 Custom-Tailored Production Detail Pages
Production detail pages are the storytellers and marketing centerpieces of a production. They should be flexible enough to clearly and stylistically convey everything from Pagliacci to Il Trovatore. For Opera Australia, L2 dropped the one-size-fits-all production detail page approach and built multiple custom post-types in WordPress that enable the placement of custom components in any order on the page — or throughout the site — with just a shortcode. Sliders, related performances, media, can all be further customized based on location, date, cast…anything you can dream up. And if you misspelled Die Meistersinger von Nürnberg, you only have to update it in one place.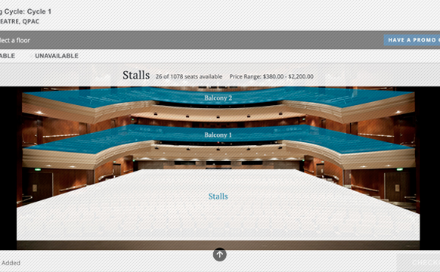 Select Your Own Anything
Opera Australia challenged L2 to help their patrons further visualize seats within their beautiful venues within the purchase path. Thus, the Section Selection tool was born. Instead of utilizing a traditional 3D overview graphic, patrons can roll over and choose sections via a full-color image of the venue. Not a bad view in the house. Additionally, with the updates to the SYOS tool, L2 opened up an entirely new suite of customizations allowing for increased user control of custom CSS settings, seat maps, hold codes, as well as venue and pricing level settings. Not to mention that SYOS is now speedier than La Délivrance.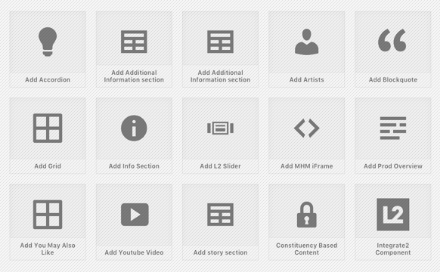 Page Builder Optimization
Utilizing Page Builder within WordPress definitely has its benefits. Helpful grids and editors injected with site-specific CSS make it easy to keep a site on brand, responsive, and flexible enough for anything the Gala Committee can propose. Not to mention, all of this can be achieved with minimal or no intervention from L2. For OA, we injected more power into Page Builder, developing a number of custom plugins to address unique layout and functionality challenges.